Are you interested in selling our products?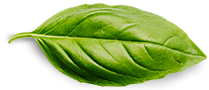 At Arsa Imports, we distribute to all kinds of stores, supermarkets, and distributors. We efficiently place our products throughout the entire United States territory.
Our client portfolio includes Walmart, Big 8, and Food King in Texas, as well as El Super in California. Our corporate offices are located on the Mexico-United States border in the city of El Paso, Texas. 
Whether you are a wholesaler looking to purchase large quantities or a small store requiring smaller inventory, we are here to serve you.
We are a family-owned company with over 20 years of experience in imports and distribution nationwide. Our team strives to provide the best and most comprehensive customer service. Our goal is to process your order on the same day it was placed to get the merchandise to you as quickly as possible.
For further information, please contact us at (915) 842-9676.
For further information, please contact us at: